Donate or become a member
Donate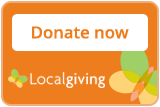 Donations enable us to continue our work beach cleaning, raising public awareness, creating marine plastic exhibitions and giving talks/ carrying out workshops with school and other groups.
If you can make a regular or one-off donation it will be put to good use to help protect the beaches and seas of the Rame Peninsula and, importantly, to raise greater public awareness about threats to the marine environment.
Membership
Lifetime membership of Rame Peninsula Beach Care costs just £1.
For this you will receive a twice-yearly newsletter (either electronic or sent by mail) to fill you in on what we have been doing.
Being able to demonstrate member numbers helps us to show our funders the level of local support for the work we do.
Please download the membership form here
And return to:
Rame Peninsula Beach Care
Westside
56 Fore Street
Kingsand
Cornwall
PL10 1NA